Welcome to Cobbs Lake Preserve's Website!
Mar 15, 2021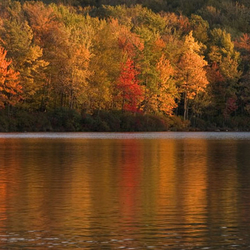 Welcome to Cobbs Lake Preserve!
We'd like to take this opportunity to welcome you to our community's new home on the Internet. We're extremely excited about how the service will encourage rapid, powerful communications both from us to you, as well as between the members of our beautiful community.
As we begin this new chapter in our community's history, I hope that you will enjoy our new webpage and that it will be useful. We have several news articles, meeting minutes, financial statements, our governing documents, forms, security information, a community calender, local links, and many useful tools available to our registered owners.
We are always looking for ways to improve and if you have positive suggestions, questions or comments, please feel free to contact any of the Board or Committee members whose e-mail addresses are listed within.
Please take this opportunity to register now so that you will be able to continue to see the changes, get updates, or have access to important information or documents quickly and easily.
See you around the community!
Best Regards,
CLP Board